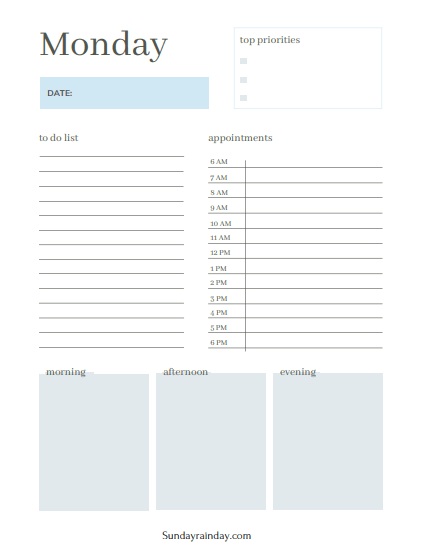 ​
Start everyday with a clear plan thanks to 14 daily schedules and 2 different templates.
​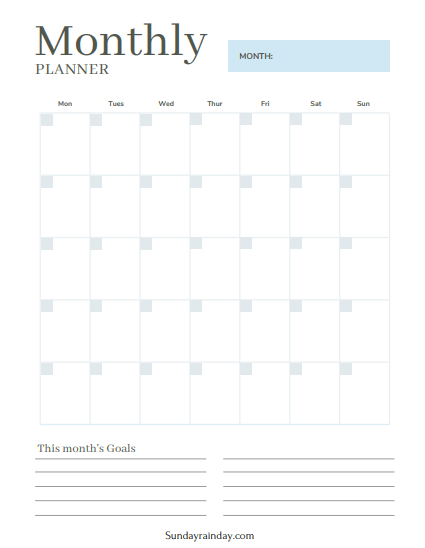 ​
Set goals for each month with this monthly planner. This planner will offer you an overview of the month to come, important deadlines and top goals.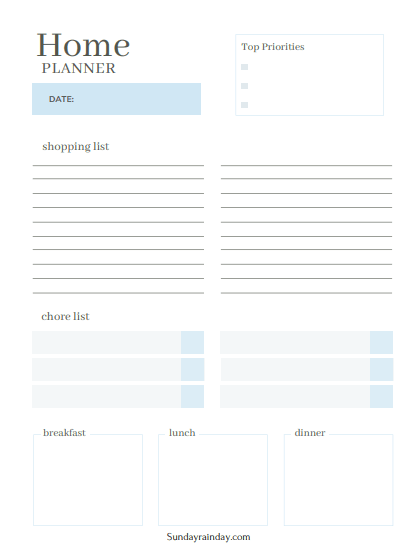 ​
Keep your home clean and tidy thanks to this home planner helping you to create your cleaning schedule.
​
​
​
​
Get organized today!
​
This printable planner also includes 2 habit trackers to help you implement new habits and make them stick. Start creating your dream life today with this free 19-page planner!
Sign up Today
We respect your privacy. Unsubscribe at any time.