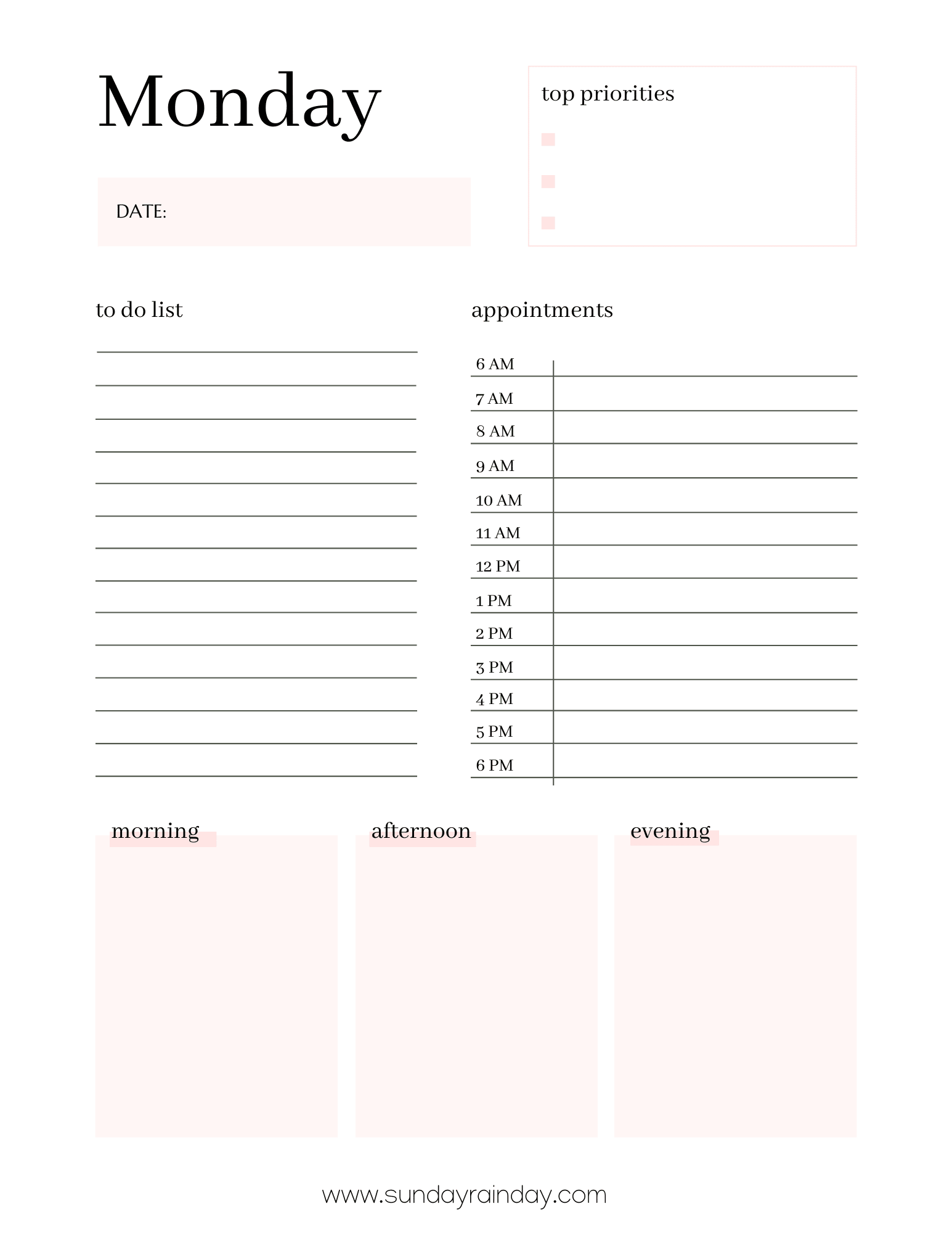 ​
Start each day with a clear plan to make the most out of your time.
​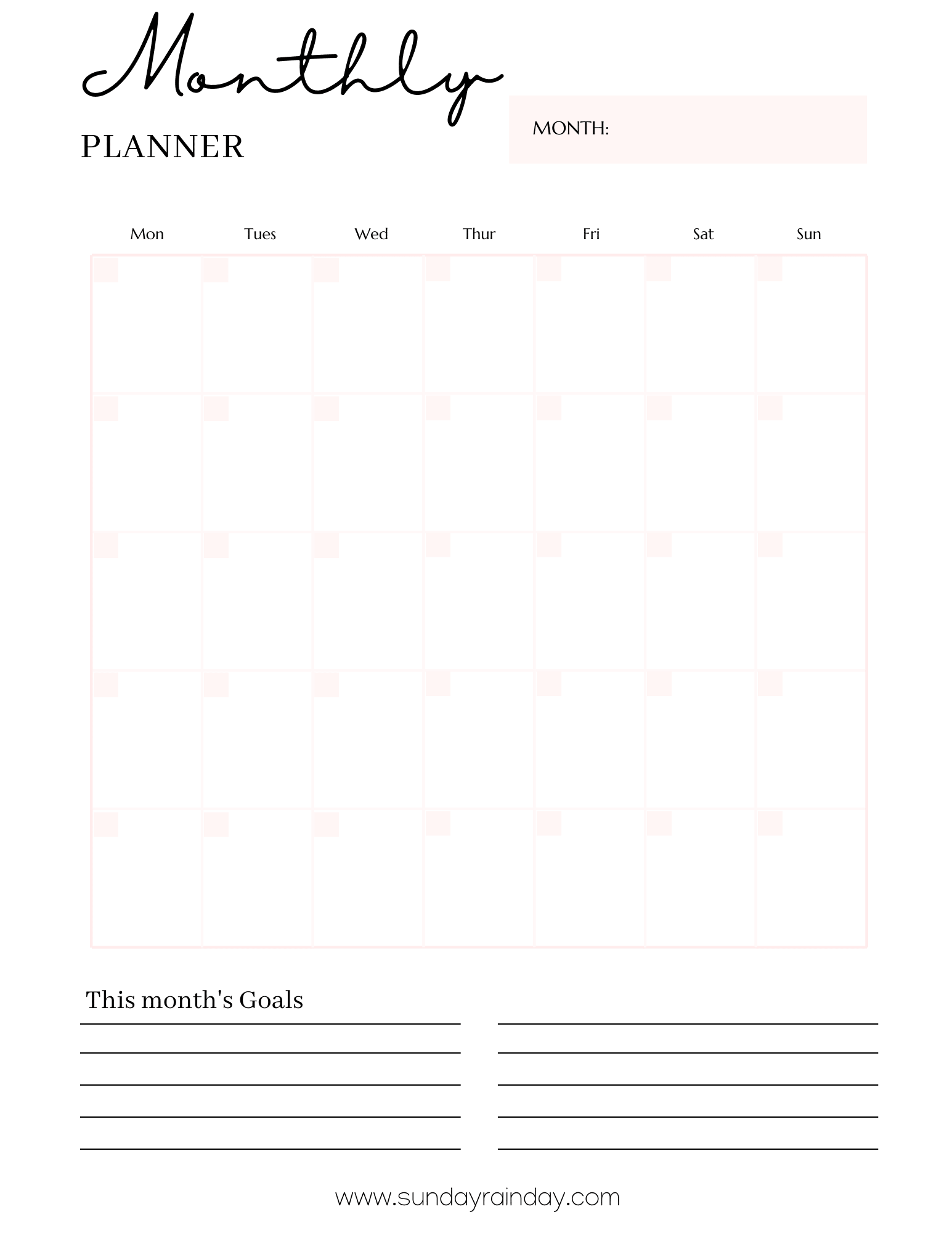 ​
Plan every month to ensure you stay on track to achieve your goals.
​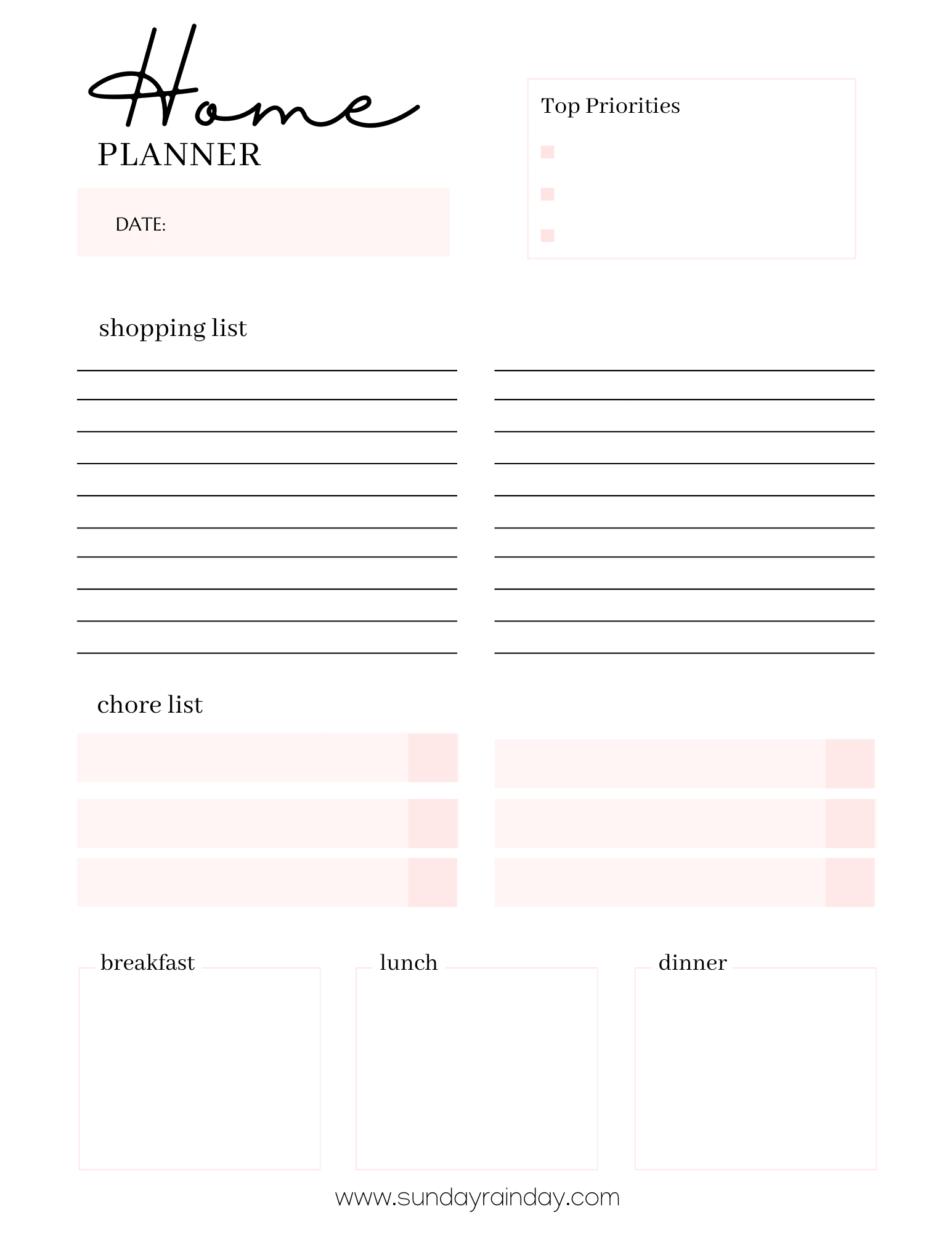 ​
Plan your household chores, write your weekly shopping list and meal plan to save time!
​
​
​
​
​
​
BOOST YOUR PRODUCITIVITY & GET THINGS DONE
This 17-page free resource will help you start each day with a clear plan. It includes 15 daily schedules (3 different templates), 1 monthly planner and 1 household chores planner to help you organize every aspect of your daily life.
Sign up Today
We respect your privacy. Unsubscribe at any time.